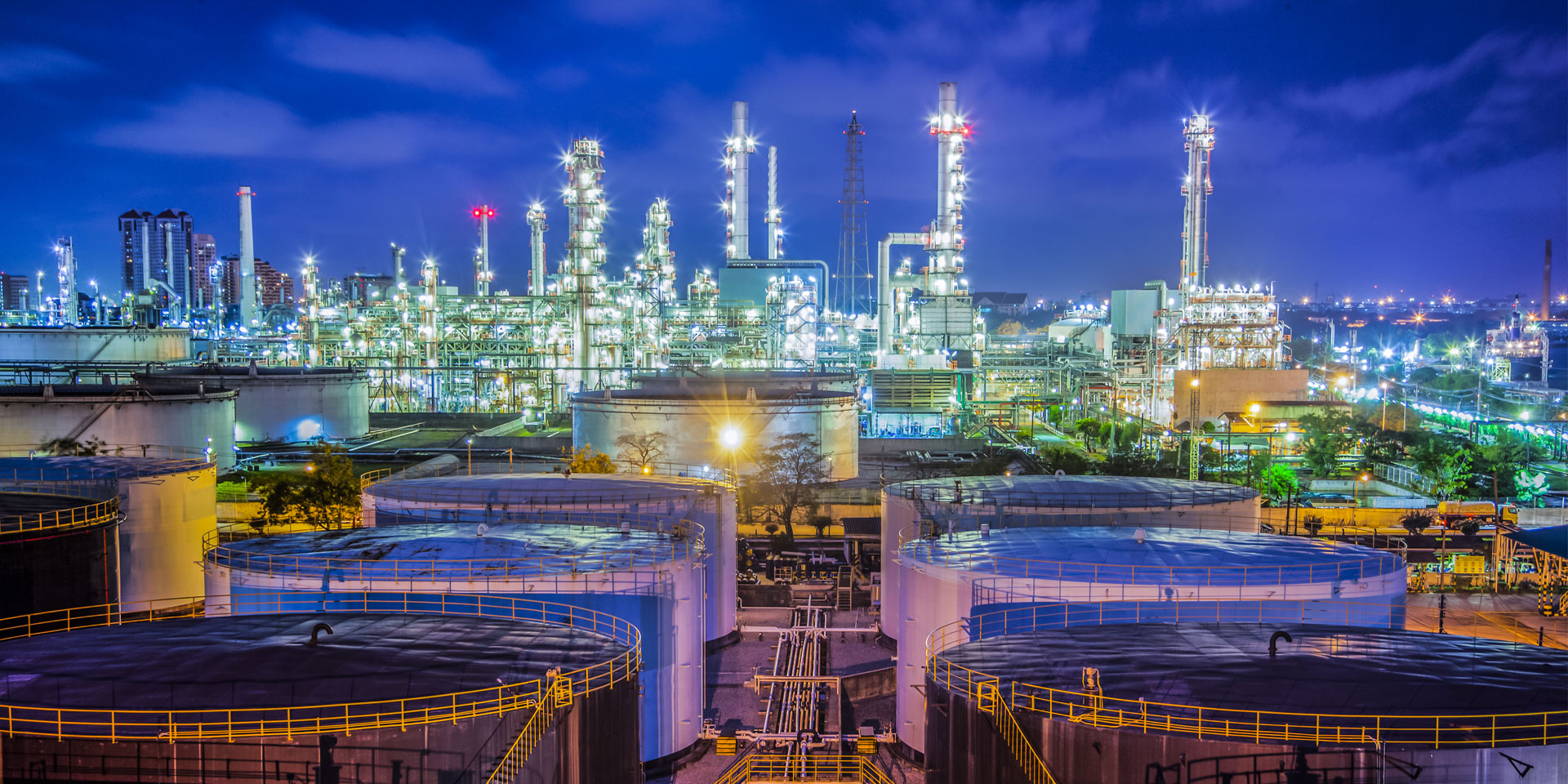 | Sr. No. | DATE | LOCATION | PRODUCT | 1st SESSION | SPECIFICATION | DOWNLOADS |
| --- | --- | --- | --- | --- | --- | --- |
| 1 | 01.07.2019 | SEWREE, MUMBAI | FURNACE OIL 180 cST | 10.00 AM - 04.00 PM | Density 0.95, Flash Point - 66 0 C, Gross Calorific Value - 10800 Kcal For detail spec. please download | > |
| 2 | 01.07.2019 | SEWREE, MUMBAI | LDO | 10.00 AM - 04.00 PM | Density 0.89, Flash Point - 66 0 C, Gross Calorific Value - 11000 Kcal For detail spec. please download | > |
| 3 | 01.07.2019 | SEWREE, MUMBAI | BITUMEN - VG 30 | 10.00 AM - 04.00 PM | | > |
| 4 | 01.07.2019 | SEWREE, MUMBAI | MTO | 10.00 AM - 04.00 PM | Density 0.78, Flash Point - 38 0 C, IBP 145 0 C, FBP 240 0 C For detail spec. please download | > |
| 5 | 01.07.2019 | SEWREE, MUMBAI | BIODIESEL | 10.00 AM - 04.00 PM | | > |
| 6 | 01.07.2019 | SEWREE, MUMBAI | BASE OIL SN 500 | 10.00 AM - 04.00 PM | Density 0.95, Flash Point - 120 0 C, Viscosity Index 95 For detail spec. please download | > |
| 7 | 01.07.2019 | SEWREE, MUMBAI | BASE OIL SN 150 | 10.00 AM - 04.00 PM | Density 0.92, Flash Point - 115 0 C, Viscosity Index 95 For detail spec. please download | > |
| 8 | 01.07.2019 | SEWREE, MUMBAI | BASE OIL SN 70 | 10.00 AM - 04.00 PM | Density 0.80, Flash Point - 115 0 C, Viscosity Index 95 For detail spec. please download | > |
| 9 | 01.07.2019 | KANDLA | FURNACE OIL 180 cST | 10.00 AM - 04.00 PM | Density 0.95, Flash Point - 66 0 C, Gross Calorific Value - 10800 Kcal For detail spec. please download | > |
| 10 | 01.07.2019 | KANDLA | BITUMEN - VG 30 | 10.00 AM - 04.00 PM | | > |
| 11 | 01.07.2019 | KANDLA | BASE OIL SN 500 | 10.00 AM - 04.00 PM | Density 0.95, Flash Point - 120 0 C, Viscosity Index 95 For detail spec. please download | > |
| 12 | 01.07.2019 | KANDLA | BASE OIL SN 150 | 10.00 AM - 04.00 PM | Density 0.92, Flash Point - 115 0 C, Viscosity Index 95 For detail spec. please download | > |
| 13 | 01.07.2019 | MUNDRA | FURNACE OIL 180 cST | 10.00 AM - 04.00 PM | Density 0.95, Flash Point - 66 0 C, Gross Calorific Value - 10800 Kcal For detail spec. please download | > |
| 14 | 01.07.2019 | MUNDRA | BITUMEN - VG 30 | 10.00 AM - 04.00 PM | Density 0.99, Flash Point - 90 0 C, Gross Calorific Value - 10200 Kcal For detail spec. please download | > |
| 15 | 01.07.2019 | MUNDRA | BASE OIL SN 500 | 10.00 AM - 04.00 PM | Density 0.95, Flash Point - 120 0 C, Viscosity Index 95 For detail spec. please download | > |
| 16 | 01.07.2019 | MUNDRA | BASE OIL SN 150 | 10.00 AM - 04.00 PM | Density 0.92, Flash Point - 115 0 C, Viscosity Index 95 For detail spec. please download | > |
PRODUCTS – CONTRACTS – SPECIFICATIONS
| SR.NO. | CONTRACT CODE | PRODUCT NAME | LOCATION | CONTRACT | SPECIFICATION |
| --- | --- | --- | --- | --- | --- |
| 1 | FOMUMB0001 | FURNACE OIL | SIWREE, MUMBAI | > | Density 0.95, Flash Point - 660C, Gross Calorific Value - 10800 Kcal For detail spec. please download.> |
| 2 | LDOMUMB001 | LIGHT DIESEL OIL | SIWREE, MUMBAI | > | Density 0.89, Flash Point - 66 0 C, Gross Calorific Value - 11000 Kcal For detail spec. please download.> |
| 3 | LSHSMUM001 | LOW SULPHUR HEAVY STOCK | SIWREE, MUMBAI | > | Density 0.99, Flash Point - 90 0 C, Gross Calorific Value - 10200 Kcal For detail spec. please download> |
| 4 | MTOMUM001 | MINERAL TURPENTINE OIL | SIWREE, MUMBAI | > | Density 0.78, Flash Point - 38 0 C, IBP 145 0 C, FBP 240 0 C For detail spec. please download> |
| 5 | BENZMUM001 | BENZENE | SIWREE, MUMBAI | > | Density 0.99, Flash Point - 90 0 C, Gross Calorific Value - 10200 Kcal For detail spec. please download> |
| 6 | TOLUMUM001 | TOLUENE | SIWREE, MUMBAI | > | Density 0.99, Flash Point - 90 0 C, Gross Calorific Value - 10200 Kcal For detail spec. please download> |
| 7 | XYLEMUM001 | XYLENE | SIWREE, MUMBAI | > | Density 0.99, Flash Point - 90 0 C, Gross Calorific Value - 10200 Kcal For detail spec. please download> |
| 8 | NAPHMUM001 | NAPHTHA | SIWREE, MUMBAI | > | Density 0.72, Flash Point - 29 0 C For detail spec. please download> |
| 9 | SN500MUM01 | BASE OIL SN 500 | SIWREE, MUMBAI | > | Density 0.95, Flash Point - 120 0 C, Viscosity Index 95 For detail spec. please download> |
| 10 | SN150MUM01 | BASE OIL SN 150 | SIWREE, MUMBAI | > | Density 0.92, Flash Point - 115 0 C, Viscosity Index 95 For detail spec. please download> |
| 11 | SN70MUM001 | BASE OIL SN 70 | SIWREE, MUMBAI | > | Density 0.80, Flash Point - 115 0 C, Viscosity Index 95 For detail spec. please download> |
| 12 | BRSTMUM001 | BRIGHT STOCK | SIWREE, MUMBAI | > | Density 0.92, Flash Point - 120 0 C, Viscosity Index 95 For detail spec. please download> |
| 13 | BIT30MUM01 | BITUMEN 30 VG BULK | SIWREE, MUMBAI | > | Viscosity grade 30 (VG 30)> |
| 14 | BIT40MUM01 | BITUMEN 40 VG BULK | SIWREE, MUMBAI | > | Viscosity grade 40 (VG 30)> |
| 15 | BIT50MUM01 | BITUMEN 50 VG BULK | SIWREE, MUMBAI | > | Viscosity grade 50 (VG 30)> |
| 16 | FOMUMB0001 | FURNACE OIL | KANDLA | > | Density 0.95, Flash Point - 660C, Gross Calorific Value - 10800 Kcal For detail spec. please download> |
| 17 | LDOMUMB001 | LIGHT DIESEL OIL | KANDLA | > | Density 0.89, Flash Point - 66 0 C, Gross Calorific Value - 11000 Kcal For detail spec. please download> |
| 18 | LSHSMUM001 | LOW SULPHUR HEAVY STOCK | KANDLA | > | Density 0.99, Flash Point - 90 0 C, Gross Calorific Value - 10200 Kcal For detail spec. please download> |
| 19 | MTOMUM001 | MINERAL TURPENTINE OIL | KANDLA | > | Density 0.78, Flash Point - 38 0 C, IBP 145 0 C, FBP 240 0 C For detail spec. please download> |
| 20 | BENZMUM001 | BENZENE | KANDLA | > | Density 0.99, Flash Point - 90 0 C, Gross Calorific Value - 10200 Kcal For detail spec. please download> |
| 21 | TOLUMUM001 | TOLUENE | KANDLA | > | Density 0.99, Flash Point - 90 0 C, Gross Calorific Value - 10200 Kcal For detail spec. please download> |
| 22 | XYLEMUM001 | XYLENE | KANDLA | > | Density 0.99, Flash Point - 90 0 C, Gross Calorific Value - 10200 Kcal For detail spec. please download> |
| 23 | NAPHMUM001 | NAPHTHA | KANDLA | > | Density 0.72, Flash Point - 29 0 C For detail spec. please download> |
| 24 | SN500MUM01 | BASE OIL SN 500 | KANDLA | > | Density 0.95, Flash Point - 120 0 C, Viscosity Index 95 For detail spec. please download> |
| 25 | SN150MUM01 | BASE OIL SN 150 | KANDLA | > | > |
| 26 | SN70MUM001 | BASE OIL SN 70 | KANDLA | > | Density 0.80, Flash Point - 115 0 C, Viscosity Index 95 For detail spec. please download> |
| 27 | BRSTMUM001 | BRIGHT STOCK | KANDLA | > | Density 0.92, Flash Point - 120 0 C, Viscosity Index 95 For detail spec. please download> |
| 28 | BIT30MUM01 | BITUMEN 30 VG BULK | KANDLA | > | Viscosity grade 30 (VG 30)> |
| 29 | BIT40MUM01 | BITUMEN 40 VG BULK | KANDLA | > | Viscosity grade 40 (VG 30)> |
| 30 | BIT50MUM01 | BITUMEN 50 VG BULK | KANDLA | > | Viscosity grade 50 (VG 30)> |
| 31 | FOMUMB0001 | FURNACE OIL | MUNDRA | > | Density 0.95, Flash Point - 660C, Gross Calorific Value - 10800 Kcal For detail spec. please download> |
| 32 | LDOMUMB001 | LIGHT DIESEL OIL | MUNDRA | > | Density 0.89, Flash Point - 66 0 C, Gross Calorific Value - 11000 Kcal For detail spec. please download> |
| 33 | LSHSMUM001 | LOW SULPHUR HEAVY STOCK | MUNDRA | > | Density 0.99, Flash Point - 90 0 C, Gross Calorific Value - 10200 Kcal For detail spec. please download> |
| 34 | MTOMUM001 | MINERAL TURPENTINE OIL | MUNDRA | > | Density 0.78, Flash Point - 38 0 C, IBP 145 0 C, FBP 240 0 C For detail spec. please download> |
| 35 | BENZMUM001 | BENZENE | MUNDRA | > | Density 0.99, Flash Point - 90 0 C, Gross Calorific Value - 10200 Kcal For detail spec. please download> |
| 36 | TOLUMUM001 | TOLUENE | MUNDRA | > | Density 0.99, Flash Point - 90 0 C, Gross Calorific Value - 10200 Kcal For detail spec. please download> |
| 37 | XYLEMUM001 | XYLENE | MUNDRA | > | Density 0.99, Flash Point - 90 0 C, Gross Calorific Value - 10200 Kcal For detail spec. please download> |
| 38 | NAPHMUM001 | NAPHTHA | MUNDRA | > | Density 0.72, Flash Point - 29 0 C For detail spec. please download> |
| 39 | SN500MUM01 | BASE OIL SN 500 | MUNDRA | > | Density 0.95, Flash Point - 120 0 C, Viscosity Index 95 For detail spec. please download> |
| 40 | SN150MUM01 | BASE OIL SN 150 | MUNDRA | > | Density 0.92, Flash Point - 115 0 C, Viscosity Index 95 For detail spec. please download> |
| 41 | SN70MUM001 | BASE OIL SN 70 | MUNDRA | > | Density 0.80, Flash Point - 115 0 C, Viscosity Index 95 For detail spec. please download> |
| 42 | BRSTMUM002 | BRIGHT STOCK | MUNDRA | > | Density 0.92, Flash Point - 120 0 C, Viscosity Index 95 For detail spec. please download> |
| 43 | BIT30MUM02 | BITUMEN 30 VG BULK | MUNDRA | > | Viscosity grade 30 (VG 30)> |
| 44 | BIT40MUM02 | BITUMEN 40 VG BULK | MUNDRA | > | Viscosity grade 40 (VG 30)> |
| 45 | BIT50MUM02 | BITUMEN 50 VG BULK | MUNDRA | > | Viscosity grade 50 (VG 30)> |
Storage Tanks/ Godown
PetEx approved storage tanks and Godowns are located at strategic locations like Ports, Refinery locations, Tap Off Points (TOPs), High consumption industrial area and District Head Quarters.
Transport
The petroleum products logistics and fulfilment is a very specialised service. There are options for the bidder to use own transport or the transport facility provided by PetEx approved Logistics providers.
Sourcing / Import
Products offered are either from Refineries or reputed producers or from PetEx approved importers. The importers can use PetEx approved storage points and reach out to thousands of registered and approved end users.