TRANSPORTATION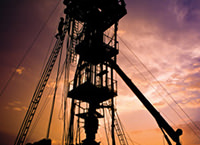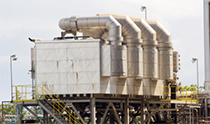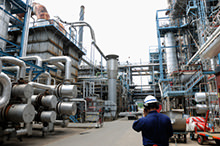 Logistics and fulfilment of Petroleum products is a highly-specialised service requiring trained personnel and timely management. Petroleum Exchange of India maintains an empanelled group of logistics providers ,whose services a member can choose to avail, safe under the knowledge that the enterprises have been evaluated by the PetEx Technical Evaluation Committee. Through rigorous scrutiny of every empanelled logistics provider PetEx ensures members get access to an efficient delivery system. Alternatively, PetEx members also have the freedom to use their own transport services for delivery and fulfilment of the product.
Transport services are a natural extension to the spot exchange platform for trading of Petroleum related products. PetEx goes above and beyond of not just providing a transparent and value-for-buck e-marketing platform it also simplifies the tedious process of transportation.
Transportation in India is a vastly unorganized sector. With inadequate technical knowledge pertaining to handling, safety and quality & quantity checks, the growth of the Oil & Gas sector is hindered significantly. An organisation may believe their transportation is cost-effective and avoid scrutiny on this aspect of their supply chain. But low cost doesn't protect a company from frequent service failures. A company may have the best rates in the world, but it doesn't mean anything if their shipments aren't getting picked up consistently or if the damage rate is through the roof
PetEx brings along a team of experienced professionals who are aware of the inefficient processes rampant in the sector and have devised ways to bypass such hurdles. A PetEx member has access to not just quality products and fair prices but a team of professionals to manoeuvre every obstacle in the procurement of products.
To know more about becoming a PetEx member, please mail membership@Petexindia.com or call 022-8548200.