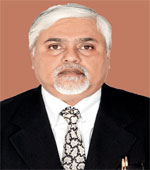 Mr. Abhijit Bhattacharya is promoter of the company. The Petroleum e-maketing Platform, PetEx is the first of its kind in India. .He is postgraduate in Chemistry and PGDBM in Marketing Management. He has over 40 years of experience in working in Petroleum industry. He has worked for major PSU Oil companies and Private oil companies located in India.
He has wide experience in Supply and Distribution, Shipping, Marketing, LPG, Lubricants, International trading and Manufacture of Bio-diesel. In international trade he has been working with Iran, Nigeria and Gulf countries.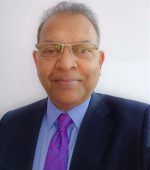 Mr. Shraddhashish Prasad is co-promoter of the company.
With an outstanding track record in building high performance team and business, his core strength lies in his ability to dissect and analyse a business operation, develop strategic plans and implement them to improve the Cash flows and Profitability. An expert on people/change management, M&As, Start ups, Training, etc., aimed at chasing Market Leadership.
Apart from holding various leadership positions, he was also involved in one of the biggest acquisitions in West Africa of Chevron Texaco in five countries of West Africa as well as Total SA in Benin Republic. He has contributed immensely to the growth of Petro Retail in India, West Africa and UK when he was working with Bharat Petroleum, Reliance Industries, MRS Oil, Conoil and EssarOil (India & UK).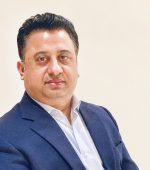 Mr. Gautam Bhattacharya is co-promoter of the company.
With over 25 years of experience, Gautam is an astute entrepreneur who holds the
distinction of establishing International Oil Trading and Downstream Petroleum
Marketing.
A stalwart strategist, Gautam's prominence in the industry has escalated over the years.
His expertise lies in steering new avenues & driving sales growth activities, and devising
Business and Strategic Plans for petroleum marketing. His experience exhibits extensive
knowledge of strategic planning, international trading, business development, product
sourcing. Gautam has been a senior executive member of multiple leading international
organisations viz TOTAL , NIMEX , GLENCORE GROUP , VITOL in the petroleum sector
in India, Africa, and the Middle East. He has perfected the art of identifying potential,
deconstructing complex situation and, conceiving and implementing streamlined
solutions that have led to increased revenues, profitability and overall success. A core
management team member with leadership roles , he strongly advocates for great team
dynamics which always lead to successful ventures. With a go-getter attitude , Gautam
has excellent relations in international oil trading circuit worldwide and has built strategic
alliances.
.